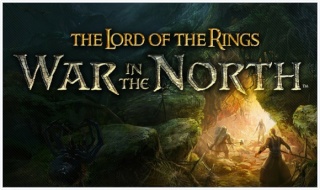 Xbox 360, PS3, PC
Lord of the Rings: War in the North este un nou joc anuntat de Warner Bros. Interactive Entertainment, care va fi lansat in 2011 pentru Xbox 360, PS3 si PC.
Jocul este dezvoltat de Snowblind Studios si Middle-earth Enterprises, urmand sa fie un "epic multiplayer action/RPG game". Lord of the Rings: War in the North va fi plasat in tinutul Middle-earth si va da posibilitatea la trei jucatori sa duca o campanie online co-op, in care vor lupta impotriva fortelor lui Sauron.
Fiind inspirat din cartile lui R. Tolkien, jocul va da ocazia gamerilor sa descopere locuri si personaje noi, neintalnite in filmele LOTR. War in the North este al doilea joc din seria LOTR aflat in productie, in toamna anului 2010 fiind programat pentru lansare si The Lord of the Rings: Aragon's Quest.
Intel Processor - Core 2 Duo E6600 2.4GHz
AMD Processor - Athlon 64 X2 Dual Core 6000+
Nvidia Graphics Card- GeForce 8800 GTS
ATI Graphics Card - Radeon HD 3800 series
RAM Memory - 2 GB
Hard Disk Space - 5 GB
Direct X - 9
trailer:
sursa:wizoo.ro
Ultima editare efectuata de catre VP-GAMES in Vin 13 Mai - 15:49:11, editata de 2 ori
oooooooooooooooooooooo :O:O DABEA ASTEPT !!!!
m`am speriat putin cand am vazut xbox dupa ps3 nu vedeam si PC

:D
Cred ca e 3D . . . O sa fie super . . . le-am terminat si pe celelalte si merita,mai ales Conquest!
YoNuT
Spunemi si mie rostul postari tale pentru ca eu nu vad nici un rost!
---
Permisiunile acestui forum:
Nu puteti
raspunde la subiectele acestui forum